Touch History At Our New Location in Downtown Bay City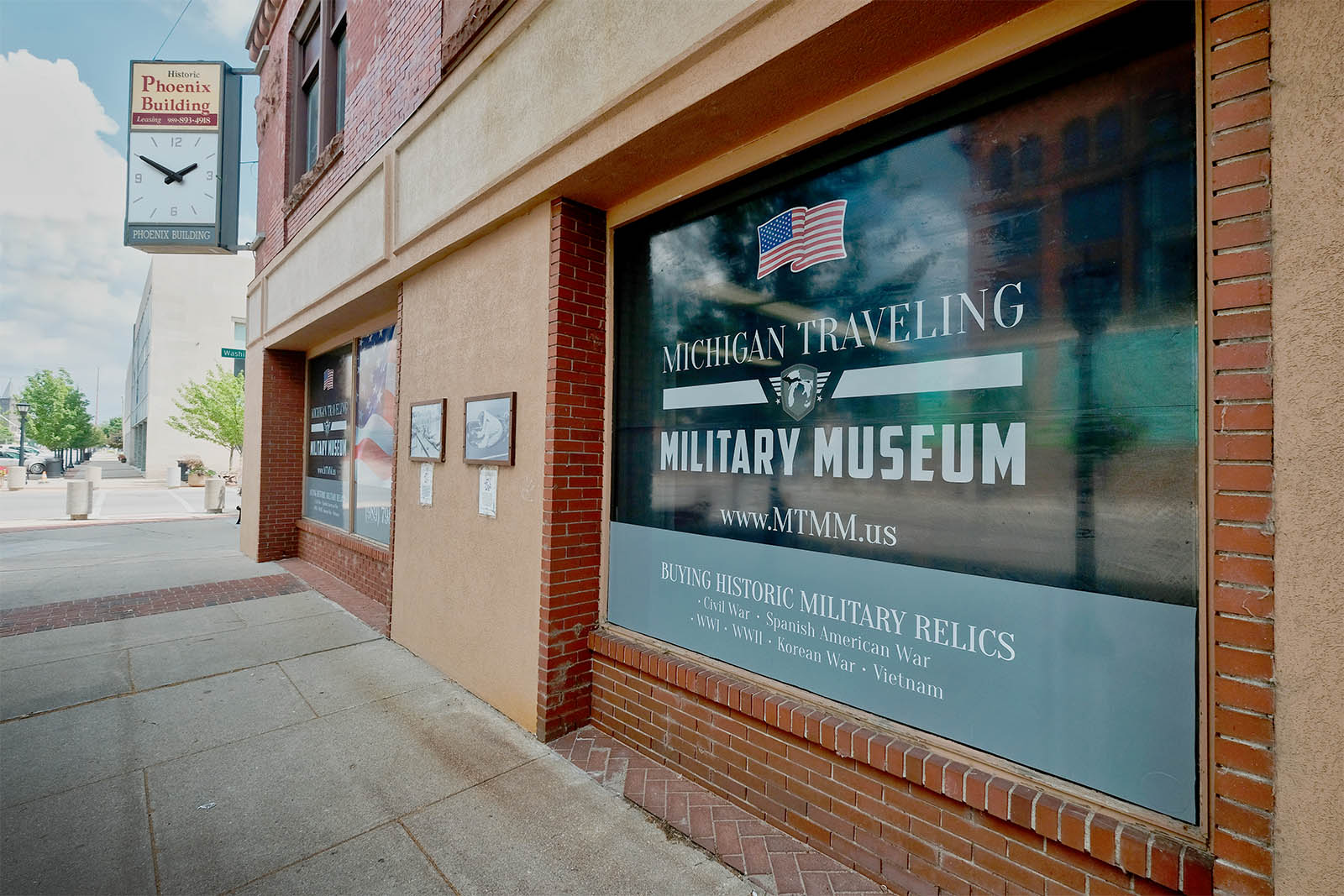 Our downtown Bay City museum offers the perfect opportunity to explore and learn more about history.

The museum is located at the corner of Washington and Center avenues in the Phoenix Building. It's always free to come in and browse our extensive collection that chronicles the sacrifices that individuals made and the impact of military service on our families, society, culture, and economy.

Inside our museum, history isn't remote. It's at your fingertips.* We're always interested in buying items to keep them for future generations. We want items from the Civil War, Spanish American War, World War I and II, Korean War and Vietnam War

Michigan Traveling Military Museum in the news.
M-Live, ABC 12, Through These 4 Eyes, WSMH FOX 66

Museum Hours:
Fridays & Saturdays:
12 p.m. to 5 p.m.

Call 989-798-8709 before visiting